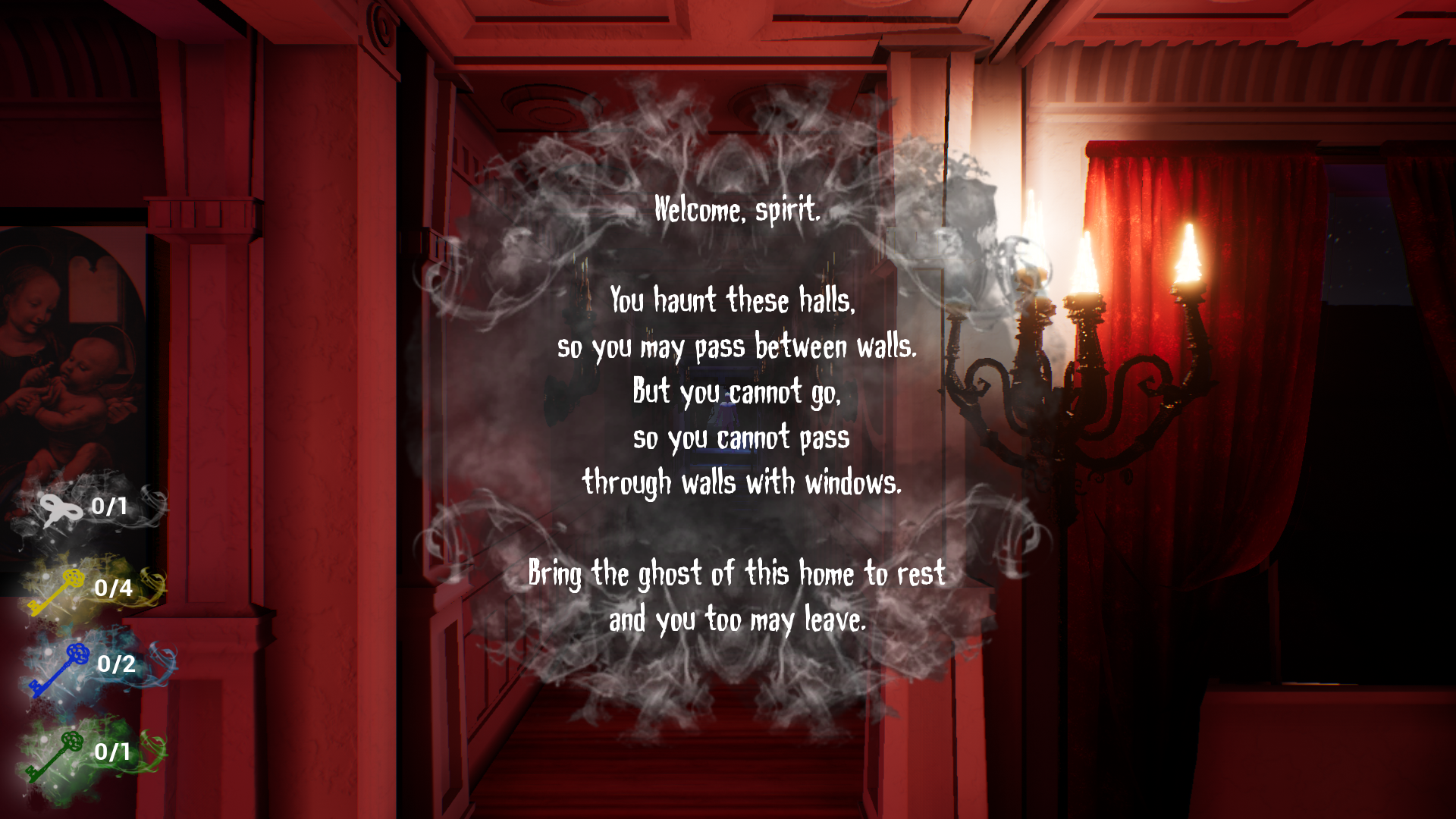 Winchester Mystery House
A downloadable game for Windows
Play as a ghost haunting a Winchester Mystery House-esque level. Walk through walls to find keys and unlock chests in order to help the other ghost bound to the area. However, you are bound to the home until you send the other spirit to rest.
WASD to move, E to interact, walk over items to pick them up, and mouse to look.
Unreal 4, 2018.
I did not make the sounds (though I mixed them), the painting images, or the following models: violin, dollhouse, teddy bear, pocket watch, books, glasses, bowl, curtains, or the piano.
Download
Download
WinchesterMysteryHouse.zip
343 MB